I often try to remind myself that there is no bad weather in winter, only bad clothing. I bundle myself up, breathe in the crisp air, wonder at the icicles and sparkling snow in the sun.
View from my window.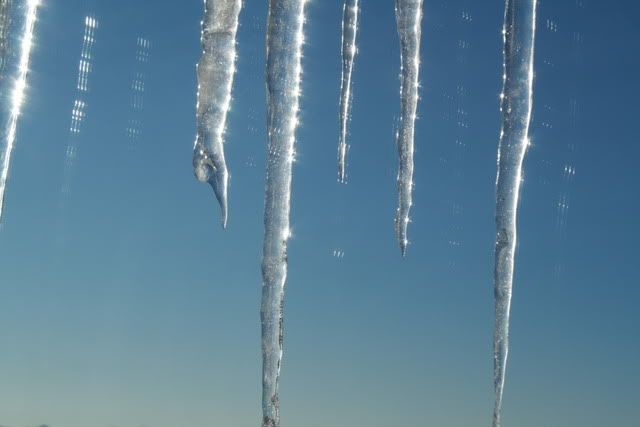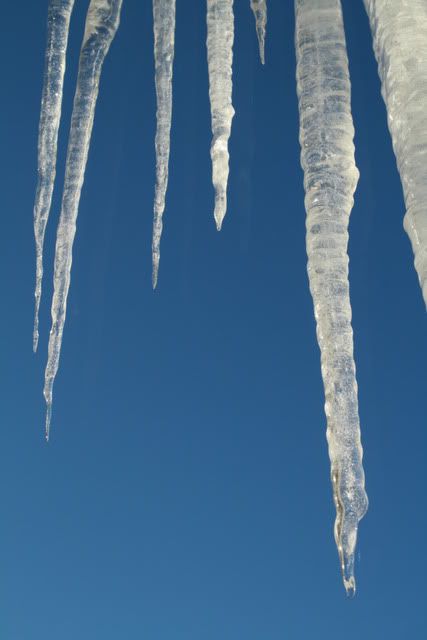 But sorry folks, good feeling over. Enough is enough. Snow banks are getting a litte high and ugly brown. I need to open my windows and feel some warm air.
My Little Artists
About a month ago, I brought up our little craft table and an easel chalk board. I was a little worried that the kitchen would look even more crowded than it already is, but as it turns out I don't really notice it anymore and the kids love it. It's perfect for when I'm cooking dinner and Maisie is doing her homework. Marley wants homework too (she'll regret that soon enough) so I give her jobs at her table. Usually she wants to cut. First she cuts on all the dotted lines that I give her and once she's done she asks me if she can 'finish into bits'. Which means any paper left over is cut into teeny tiny bits. Yesterday she asked me to finish Maisie's picture on the chalk board. Usually this means a basic scribble/colour all over the chalk board. Not today. Today she wanted to finish the family Maisie had started. So cute.